I have chosen BangDa (Mackerel). However the method is the same for any fish.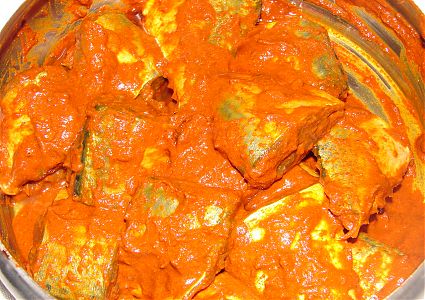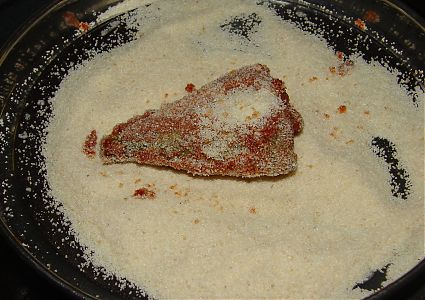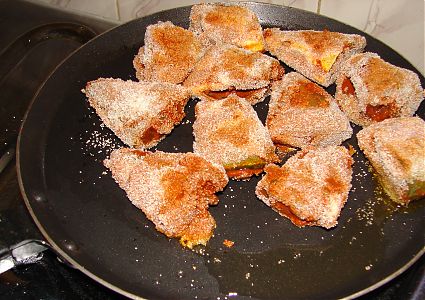 Ingredients
For the roti
Fish Pieces (Cleaned and cut) - 10
Rava - 1 cup
Tamarind - size of a lemon
Chilli powder - 4 tablespoons
Tumeric powder - half teaspoon
Salt - To taste ( approx 2.5 teaspoons or more)
Oil
Method
Soak the tamarind in a little water.
To this add the chilly powder, turmeric and salt and mix well. See if the salt is enough. ( After applying it to the raw fish, you may not feel like tasting it)
Now apply the paste to all the sides of the fish pieces evenly.
Set aside the fish for atleast one hour so that it absorbs the flavour (refrigerate it to prevent from spoiling)
Now roll each piece generously in rava on all sides.
Use a a wide bottom pan for shallow fry. Fry with sufficient oil on a small flame till the fish turns crispy on all sides (approximately 20 to 25 minutes)
Tips
The longer you marinate it, the better the fish will taste.
For added flavour, add a few flakes of crushed garlic flakes to the masala.
Preparation time: 20 mins , Marinate : 1 hour, Fry : 25 mins