Chutney powder
chutney pitto is a must in all konkani households. It can be used like a pickle along with food, with idly-dosas, with bread and ofcourse comes in very handy when you dont have the time/patience to grind chutney. I know about 4 varities of chutney piTTo that my mother makes and the one which I have written here about is the most common one and my favourite. So here goes.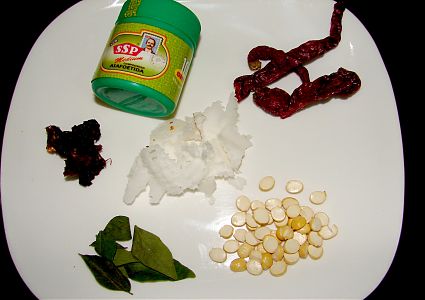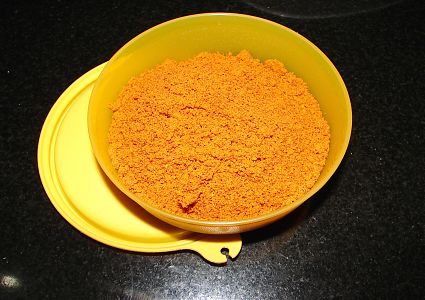 Ingredients
1 coconut - finely grated
Hurigadale (putani, dalia split) - 100 gm (about 2 cups)
Red chillies - a big handful
Tamarind - the size of a small lemon
Curry leaves - one cup
Asafoetida - to taste
Salt to taste
Method
Use a thick bottomed pan for this purpose.
On a low flame, roast the grated coconut till it starts turning golden brown. Now transfer this to a separate plate.
Similarly roast the other ingredients till it gives out a nice aroma (for about 10 mins).
Let all the ingredients cool. Now grind to a smooth powder.
Add salt to taste and store in an air-tight container.
The proportion of the ingredients can be varied according to individual taste. I prefer more curry leaves and more asafoetida.
Preparation time: 30 minutes