Roasted Masala Peanuts
When I was young these masala peanuts were almost invariably present all the time in our home. It is very easy to prepare and we kids used to love it and so my mother would always stock it.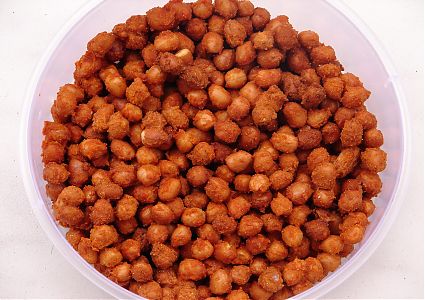 Ingredients
Groundnuts - 250 g
Red chilli powder - 3 teaspoons
A pinch of hing / asafoetida
Salt to taste
Gram flour - 2.5 tablespoons
Oil
Method
Mix the chilli powder, salt and hing in a bowl.
To this add some water (about 2 tablespoons) and make a thick paste.
To this paste add the peanuts and mix well. Now add the gram flour and mix well again
Heat oil in a kadai and deep fry the peanuts on a low flame till they just start turning brown.
These peanuts can be stored in an air-tight container for many days.
Preparation time: 15 minutes