Lady's-finger / bhinDi masala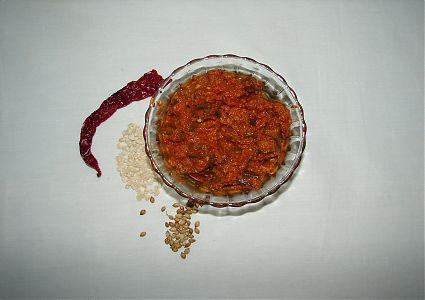 Ingredients
bhinDi - 15 to 18 nos
Grated Coconout - 4 tablespoons
Red Chillies - 6 to 7
Urad daal - 1.5 teaspoons
Dhania / Coriander seeds - 1.5 teaspoons
Tamarind
Oil - 1 teaspoon
Salt to taste
Method
Cut bhindi into small pieces and keep aside.
Take a pan with very little oil and fry the urad daal, dhania and red chillies in that order.
Grind together the fried ingredients, grated coconut and tamarind.
Now add this masala to the bhindi, add half a cup of water, salt to taste and cook over medium flame till bhindi is cooked.
Serves: 3-4 Preparation time: 30 mins