Potato and onion sidedish
This is one of my favourite dishes. All the ingredients needed for this will be commonly available at home.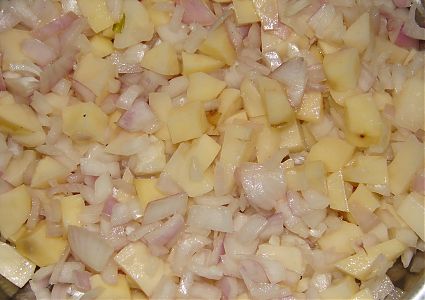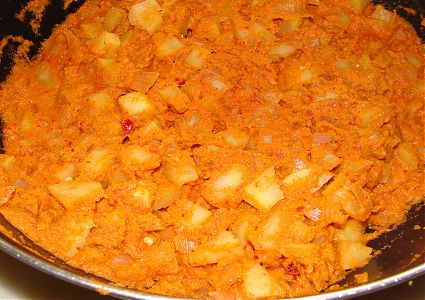 Ingredients
2 potatoes
2 onions
Grated coconut - 1 cup
Tamarind - small piece
Red chillies - 7 to 8
Salt to taste
Method
Cut onion and potato into small pieces and set aside.
Grind coconut, tamarind and red chillies like a chutney.
In a thick bottom pan, take the onion potato pieces, to this add the ground mixture and salt to taste.
Add a little water, cover the pan and cook on a small flame for about 20 minutes till the vegetables boil and the water evaporates.
Tips If a banana leaf is covered on the pan, it adds to the flavour and tastes much better.
Preparation time: 30 minutes