dosa with coconut
soyi in Konkani means coconut grating. This is a very easy-to-make dosa and is usually made if the coconut is a little tender. However it can be made with the regular coconut also. Traditionally it is eaten with 'paataL goDa' ie liquid jaggery. But I like it with chutney.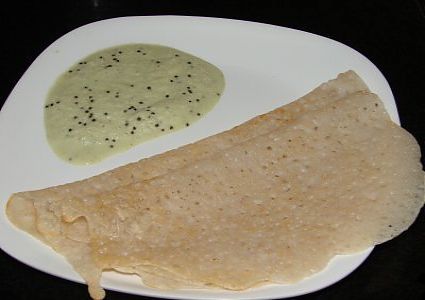 Ingredients
Rice - 2 cups
Coconut grating - 1 cup
Salt to taste
Method
Soak rice overnight.
Grind with coconut and enough water in the morning, add salt to taste.
Prepare dosas with this batter and serve hot with chutney/jaggery.
Preparation time: 30 minutes